We've been working on this for nearly six months, and everyone has waited long enough, so we are proud to announce, finally, the following news:
* Culture Clash Live – a sprawling, professionally-recorded CD/DVD two-disc compilation taken from 6 shows in 5 countries on 3 continents – will be released on January 20, 2015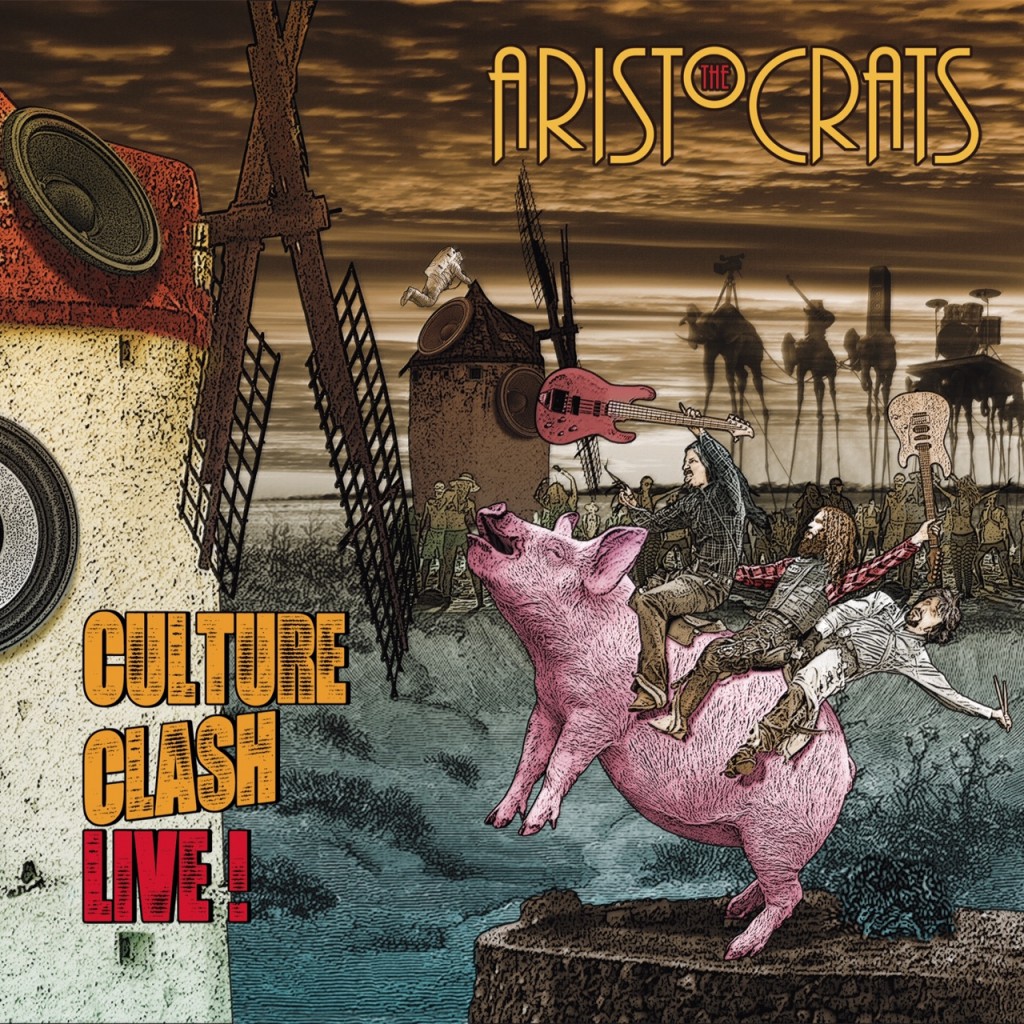 * Secret Show: Live In Osaka, a 2CD limited-release that serves as the tour's "official bootleg", will come out on the same day – the first 1,000 will be signed by the band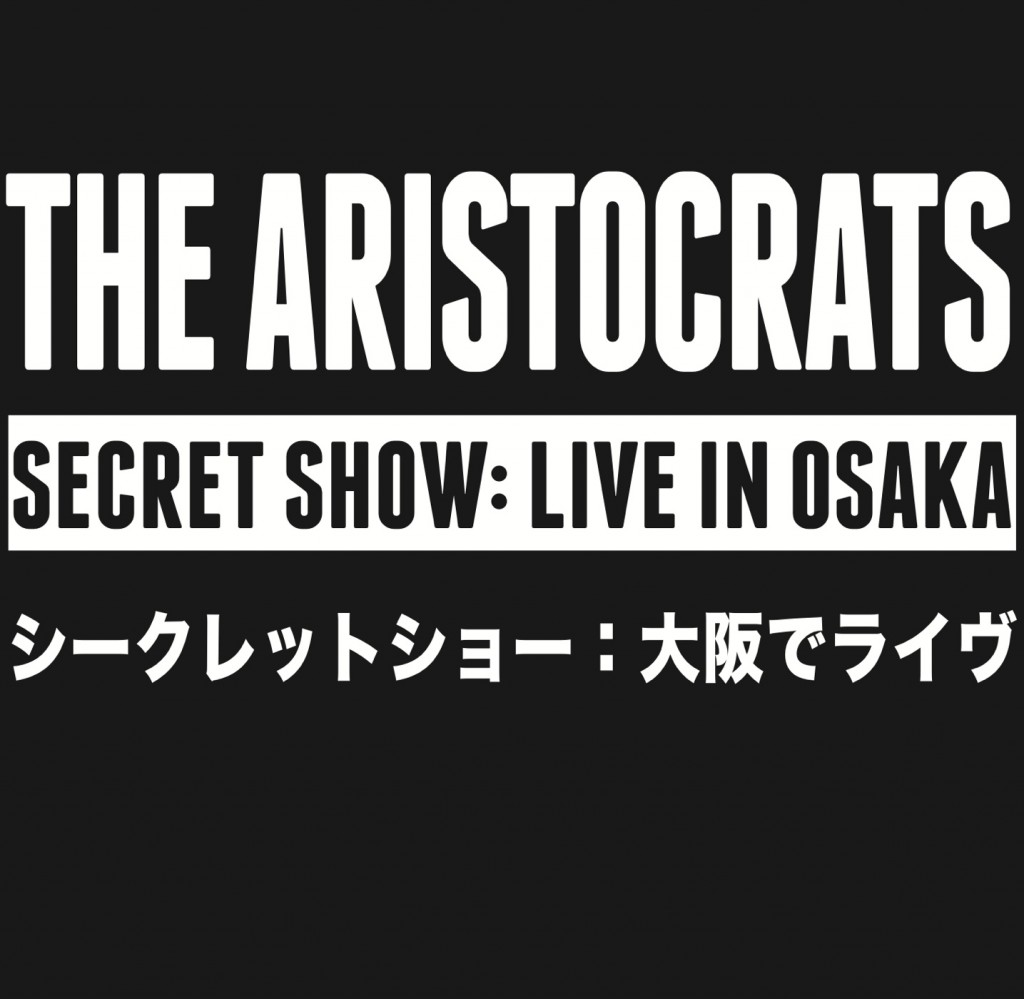 * Culture Clash Live physical units will be available at our webstore and eventually major e-tailers, and the audio CD will be available digitally at our webstore and on iTunes, etc. A digital version of the DVD will be available via Littlecast (details forthcoming).
* Secret Show: Live in Osaka will be available exclusively at our webstore and live merchandise tables
* Both items will go on presale in early January, exact date TBA
We've got a lot going on right now – the live releases, the 4-show residency at Alvas Showroom in late January, the recording of our next studio album…and all of the details can be found in the press release which we're simply going to post below.
We know you waited a long time for this, and we're proud to finally have it done and nearly ready for you to check out. Preview videos will come soon. In the meantime, read and enjoy. 🙂
****************
THE ARISTOCRATS –
FEATURING GUTHRIE GOVAN, BRYAN BELLER AND MARCO MINNEMANN –
TO RELEASE CULTURE CLASH LIVE CD/DVD ON 01/20/2015 
Also to be released: SECRET SHOW: LIVE IN OSAKA  – limited-edition 2CD live disc, completely raw and unedited from the very special last night of the Asia tour 
An intimate-venue Los Angeles residency and tracking of new studio album to immediately follow, at world-famous Sunset Sound Studios in Hollywood, CA 
The rock/fusion power trio supergroup The Aristocrats – featuring Guthrie Govan on guitar, Bryan Beller on bass, and Marco Minnemann on drums – will release the live CD/DVD Culture Clash Live, on January 20th 2015. Captured in six different locations in five countries on three different continents during the band's 100+ show Culture Clash World Tour, it showcases The Aristocrats in full flight: Virtuosic, melodic, spontaneous, outrageous, and still having more fun than any group of world touring muzos has any right to have.
Culture Clash Live will be released on the band's label, BOING Music, and available physically as a CD/DVD package containing 8 audio tracks on the CD and 9 cuts on the DVD. Only three tracks are the same performance on both CD and DVD – all others are unique, giving fans a chance to hear how the songs evolved while on tour. DVD bonus features include: a look behind the scenes at the video setup in Tokyo; an extra drum solo shot with 20 cameras; and demos from the Culture Clash album.
Physical units will first be sold through the band's webstore at http://thearistocrats.spinshop.com. The digital audio-only will be available through iTunes and other major e-tailers. New for this release: Digital-only versions of the DVD will be available through LittleCast.
As if that's not enough, the band is also releasing a 2CD set called Secret Show: Live In Osaka, which shows The Aristocrats at the peak of their live prowess: Equal parts raw, funny, bracing…and with no editing in any of the performances comprising the two-disc set. The band didn't even know they were being recorded until after the show, when they were presented with a live-to-two-track recording by the soundman. The first 1,000 units of Secret Show will be signed by the band, and the limited release will only be available at the band's website and live merch tables.
Each band member had unique thoughts on the tour, which ended up in the liner notes for the package. Some highlights:
"Every time we play a song live, it seems to evolve slightly," says Govan. "However hard we might try to capture definitive versions in the studio, the true nature of any given composition inevitably reveals itself during the subsequent touring process, mutating incrementally from one night to the next as we do our best to maintain the element of spontaneity and encourage the occurrence of little musical 'accidents.'"
While the music evolved and the audiences made each show unforgettable, the live recording process was anything but smooth. "The panoply of technical pitfalls that ensued reached a certain comic level of absurdity," Beller remembers. "The crowds were unremittingly awesome, only to be rivaled in ferocity by the gremlins in each location." So the project became a Frank Zappa-style live compilation by necessity, which gave it a rollicking international flavor – a culture clash after all.
Drummer Marco Minnemann put it all in perspective. "I remembered sitting in a van on our ride to one of our shows, listening to one of the songs – which I usually avoid, because it's sort of like looking in the mirror trying to fix your hair or something – saying out loud, 'Hey, we're actually not that bad!' You sometimes just gotta let go and enjoy the real-time moments without questioning them."
To top it all off, the band is slotted to play a four-show residency at Alvas Showroom in San Pedro, CA in late January 2015 to work out new material…and then just two days later, they go back into the studio to make their highly anticipated third studio album at world-famous Sunset Sound, where Van Halen (1), Led Zeppelin IV, and Rage Against The Machine's The Battle Of Los Angeles were tracked, among hundreds of others. The Aristocratic musical mayhem continues…with a tentative release scheduled for July of 2015.
The members of The Aristocrats first performed together as a trio at the Anaheim Bass Bash during the winter NAMM show in 2011. After a huge response from fans for the trio to become permanent, the band (named after the infamous dirty joke of the same name) quickly recorded their first album The Aristocrats in 2011, to instant wide acclaim. The band released a live album, Boing, We'll Do It Live! in 2012, followed by their breakthrough second studio album Culture Clash, which debuted at #8 on the Billboard Contemporary Jazz Albums chart in July of 2013 (we know: jazz…?). Guitarist Guthrie Govan has been featured on the cover of Guitar Player Magazine and is known for his solo album Erotic Cakes, as well as recent touring work with Steven Wilson, and performing with the band Asia/GPS from 2001-2006. Bassist/solo artist Bryan Beller graced the cover of Bass Player Magazine in late 2012, and is recognized from his work with Dethklok, Steve Vai, Joe Satriani, and Mike Keneally. Drummer Marco Minnemann is a multi-instrumentalist and prolific solo artist/composer, was featured on the cover of Modern Drummer, and is known for his live work with Necrophagist, Kreator, Adrian Belew, UKZ, and Steven Wilson – as well as his Telly Award-winning DVD Extreme Drumming.
Culture Clash Live CD Track Listing
Sweaty Knockers (Whittier, CA, USA)
Ohhhh Noooo (Whittier, CA, USA)
Get It Like That (Whittier, CA, USA)
Culture Clash (Whittier, CA, USA)
Gaping Head Wound (Whittier, CA)
Louisville Stomp (Manchester, UK)
Desert Tornado (Bangkok, THAILAND)
Living The Dream (Zoetermeer, NL)
Culture Clash Live DVD Track Listing
Furtive Jack (Tokyo, JAPAN)
Ohhhh Noooo (Bangkok, THAILAND)
Lousville Stomp (Manchester, UK)
Get It Like That (Tokyo, JAPAN)
Culture Clash (Bangkok, THAILAND)
Blues Fuckers (Mexico City, MX)
Gaping Head Wound (Mexico City, MX)
Desert Tornado (Bangkok, THAILAND)
Living The Dream (Zoetermeer, NL)
************